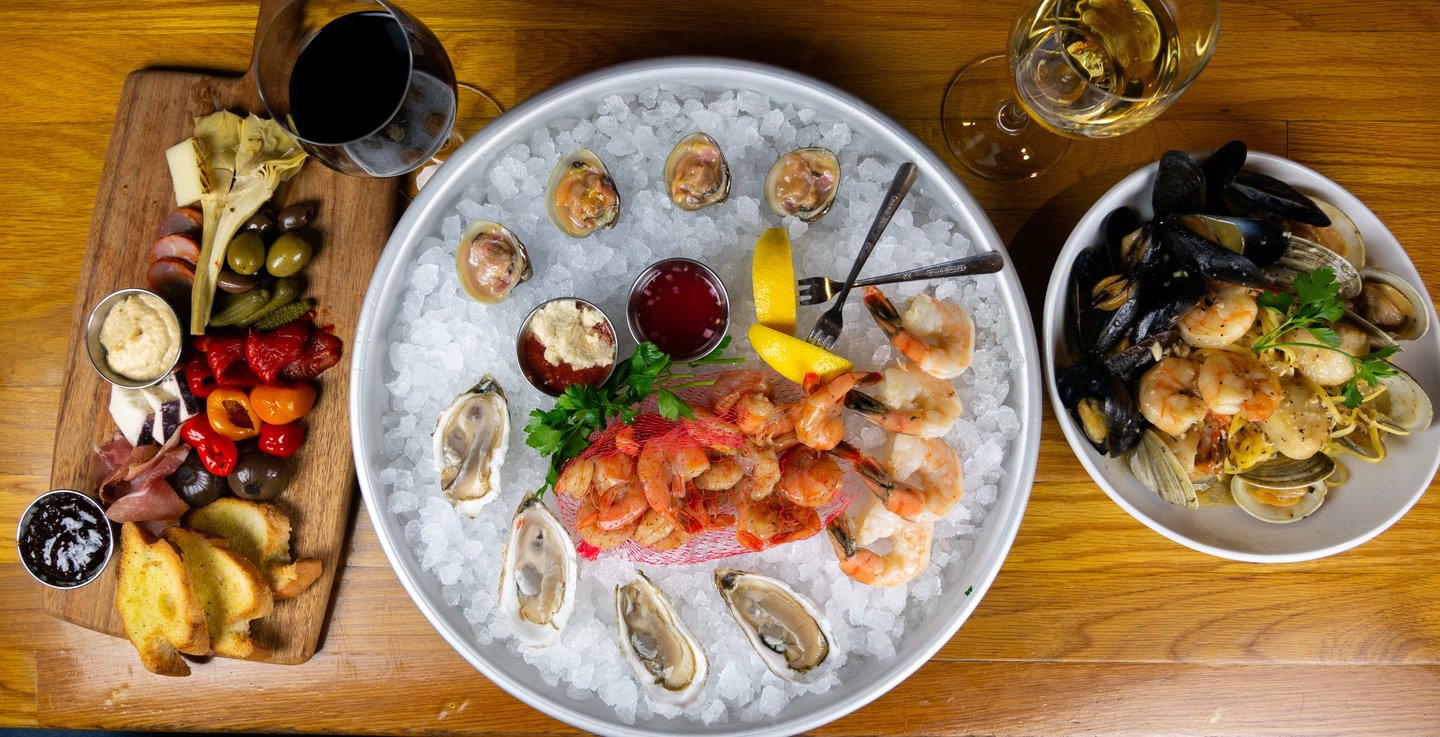 Menu
Call To Order
Sorry, online ordering is unavailable at this time. If during business hours, please call 401-488-4777 to place an order.
Become a VIP
Receive updates on special events, new menu items, menu reviews, and more!
Menu
Menu
Please note that some of our menu selections can be modified as vegetarian or vegan options. We can also accommodate gluten-free options for those with dietary preferences or gluten intolerance or sensitives, however we do not have a gluten-free kitchen for those with severe gluten reactions.
Salads
Add To Any Salad: Grilled Chicken - $4 | Grilled Shrimp - $7 | Grilled Steak Tips - $9 | Grilled Salmon - $10
Flappers (House Wings)
Whole Jumbo Roaster Wings
Signature Fish Tacos
Soft Flour Tortillas Wrapped in Crispy Corn Tortillas. Served with Guacamole, Sour Cream, Pico de Gallo, Salsa Verde & Side of Spicy Baja Sauce.
Gourmet Grilled Cheese Sandwiches
Served on Crusty Sour Dough Bread with French Fries or Side Salad
Sandwiches
All Sandwiches Are Served On Soft Or Hard Italian Rolls. Served With French Fries or Side Salad
Tavern Burgers
Served With A Side Of Lettuce, Tomato, Onion, & Pickle. Choice Of A Side Salad Or French Fries. Burgers Substitutes: Crispy Breaded Chicken Or Grilled Chicken Breast.
Pasta
Choice Of Penne, Linguine Or Capellini For Specified Dishes*
Seafood
Served With Your Choice of Potato & Vegetable OR Side Of Pasta With House Ragú.
Chicken & Veal
Served With Potato & Vegetable Or Side Of Pasta With House Ragú.
Entrées
*Served With Potato & Vegetable OR A Side Pasta With House Ragú, Unless Otherwise Specified.